Skip to Main Content
It looks like you're using Internet Explorer 11 or older. This website works best with modern browsers such as the latest versions of Chrome, Firefox, Safari, and Edge. If you continue with this browser, you may see unexpected results.
Useful Links
AsianLII - Laws of the People's Republic of China

The English translation of selected PRC laws and regulations from 1949 to 2007. In English.

China Daily 中國日報

This is the Chinese official daily newspaper published in Chinese and English, with archives back to 2000.

China Guiding Cases Project - Stanford Law School

The China Guiding Cases Project (CGCP) aims to advance knowledge and understanding of Chinese law and to enable judges and legal experts both inside and outside of China to contribute to the evolution of Chinese case law through ongoing dialogue on the "guiding cases" (指導性案例) released by China's Supreme People's Court

China Law Translate

This is a collaborative translation project which allows users to translate small pieces of legal texts between Chinese and English.

China Leadership Monitor

This website provide the current trends in China's leadership politics and in its foreign and domestic policies. In English.

China Online

This website provides articles on investment in PRC. In English.

Chinalawlib 法律信息研究網 (GB)

Information on legal research. In Chinese.

The China Collection (Formally Chinese Law Prof Blog)

China law resources, information, and news for the academic community. In English

Chinese Law Resources at the George Washington University Law School

A Chinese legal research guide maintained by Prof. Donald Clarke at the George Washington University Law School. In English

Chinese Judicial Training Network

'为贯彻落实中共中央《干部教育培训工作条例》和全国法院第六次教育培训工作会议精神,推动最高人民法院党组关于"智慧法院建设"战略部署在教育培训领域贯彻实施,结合新时代人民法院教育培训工作信息化管理及网络培训需要,最高人民法院政治部、国家法官学院、信息中心联合研发了"中国法官培训网"。'

EPA Collaboration with China

This website provides new developments in China Environmental law, legal resources, and US-China dialogue on environmental law. It is a website of US Environmental Protection Agency.

Finnish China Law Center

The overall objective of the Center is to develop and coordinate research and education on Chinese law and legal culture in Finland. To that end the Center aims to provide and facilitate the circulation of high-quality research, education and expertise on Chinese law and legal culture among its members. In addition, the Center also strives to support the rule of law development in China through sharing Finnish, Nordic and European law and make it better known in China.

GlobaLex - Finding Chinese Law on the Internet

GlobaLex is an electronic legal publication dedicated to international and foreign law research, published by the Hauser Global Law School Program at NYU School of Law. On this article, you will learn search strategies and online resources for doing Chinese legal research.

Guide to Law Online: China (Law Library of Congress)

A Chinese legal research guide maintained by the Law Library of Congress. In English

The International Society for Chinese Law and History 中國法律與歷史國際學會

The Society has been established to promote more regular exchanges of ideas and fruitful collaboration among all scholars across the world who are interested in better understanding Chinese law and society from historical and comparative perspectives.

Lexadin - Legislation China

The English translation of PRC laws and regulations by subject, starts from 1984.

Supreme People's Court Monitor 最高人民法院觀察

This is a personal blog from Susan Finder who has been observing the Supreme People's Court for over 20 years. She is consulting for the UN Development Programme and other organizations, and occasionally writes for The Diplomat, the Global Military Justice Reform blog, Practical Law China and other publications. Previously, she was an editor with a legal know-how company.

领导活动报道集

The online directory of leaders and their activities.

人民網 (People's Daily Online)

This website is the online version of the People's Daily, which is an official newspaper of the Communist Party of China. It links to the People's Daily Online English Edition.

西部法制報 (GB)

An online legal newspaper focuses on western China. In Chinese.

法制日報 (Legal Daily) (GB)

The online version of Legal Daily which is the official newspaper of the Committee of Political and Legislative Affairs. It contains articles on Chinese and international legal developments, full texts of newly promulgated laws and regulations, and binding supreme court legal interpretations. Searchable archives starts from July 2002. In Chinese.

檢察日報 (Procuratorial Daily) (GB)

The online newspaper of the Supreme People's Procuratorate of the PRC. In Chinese.

歷屆兩會數據庫 (全國人民代表大會, 全國政協會議) (GB)

Information on the National People's Congress (NPC) from the first Congress (September 1954–April 1959) onwards, and Chinese People's Political Consultative Conference (CPPCC) from the first CPPCC (1949–1954) onwards. In Chinese
Need Help?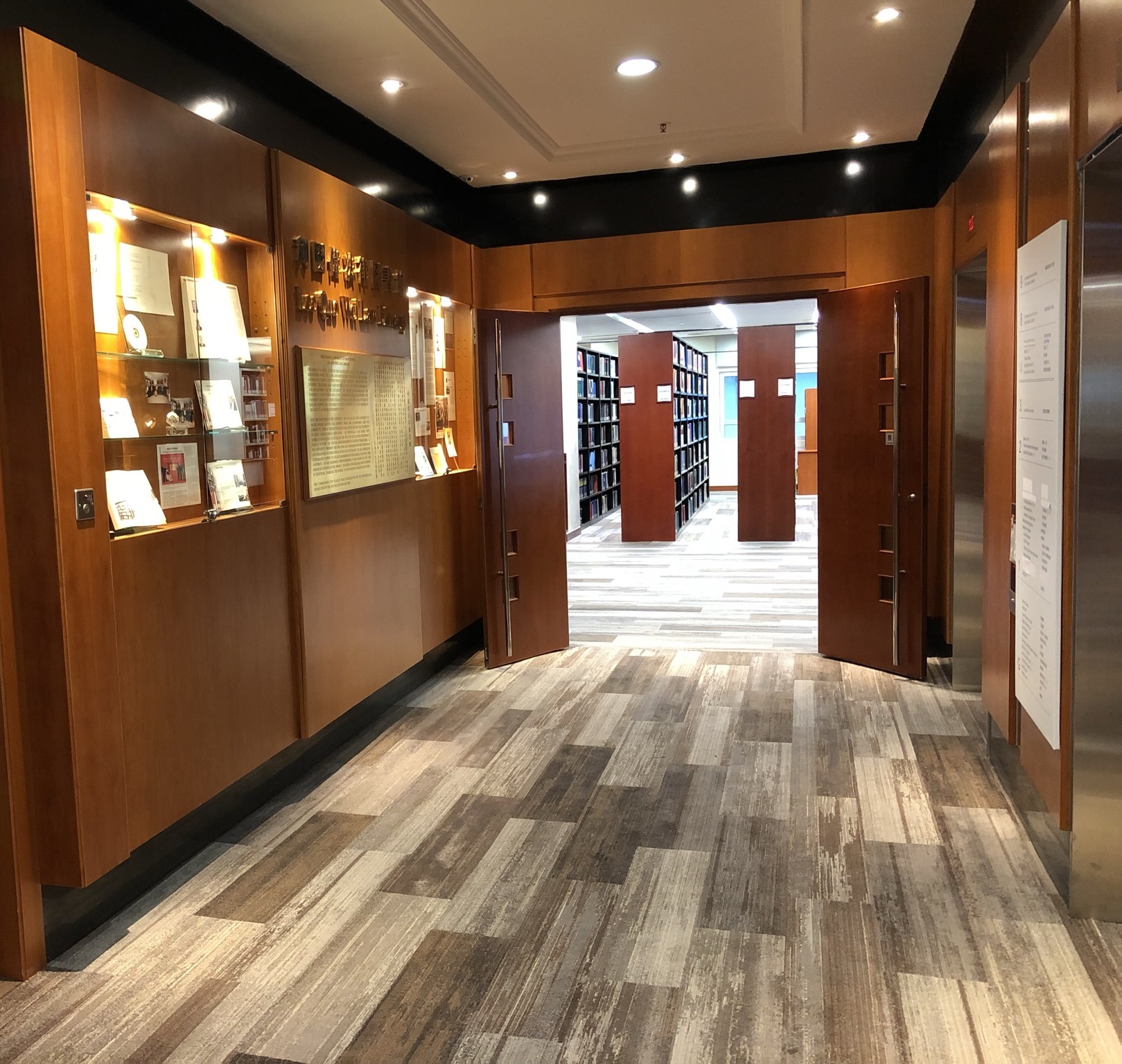 Make an appointment

for the Research Consultation Service (for postgraduate students and CUHK faculty members)

Phone us at:
● Lee Quo Wei Law Library: 3943 8641
● Legal Resources Centre: 3943 0927