Description: The Ultimaker 3 and Ultimaker S5 are 3D printers with dual extrusion and water-soluble support materials.
Eligible Users: CUHK students and staff
Reservation Method: Service printer operated by Library staff. Submitting your 3D print request to the Learning Garden HelpDesk from 9:00 am to 5:00 pm Monday to Friday
(Turnaround Time: Printing time varies based on the print queue, object size, design and complexity. Please submit your file at least 2 weeks prior to the date needed. You will receive an email when the object is ready for collection)
Specification:
Print Technology: Fused Filament Fabrication (FFF)
Print head: Dual extrusion print head with an auto-nozzle lifting system and swappable print cores
Dual Extrusion Build volume:
Ultimaker 3: 197 x 215 x 200 mm
Ultimaker S5: 330 x 240 x 300 mm
Print speed: 30 to 300 m/s
Filament diameter: 2.85 mm
Software: Ultimaker Cura
File Formats: .STL, .OBJ
Filament: PLA (bio-degradable polymer); PVA (supporting materials): TPU ((thermoplastic polyurethane)
Printing Cost: Material charge HK$1 per gram (Basic charge HK$20)
More Information: https://ultimaker.com/3d-printers/ultimaker-3
Ultimaker PLA color availability
Black, Silver, White, Red, Orange, Yellow, Green, Blue, Magenta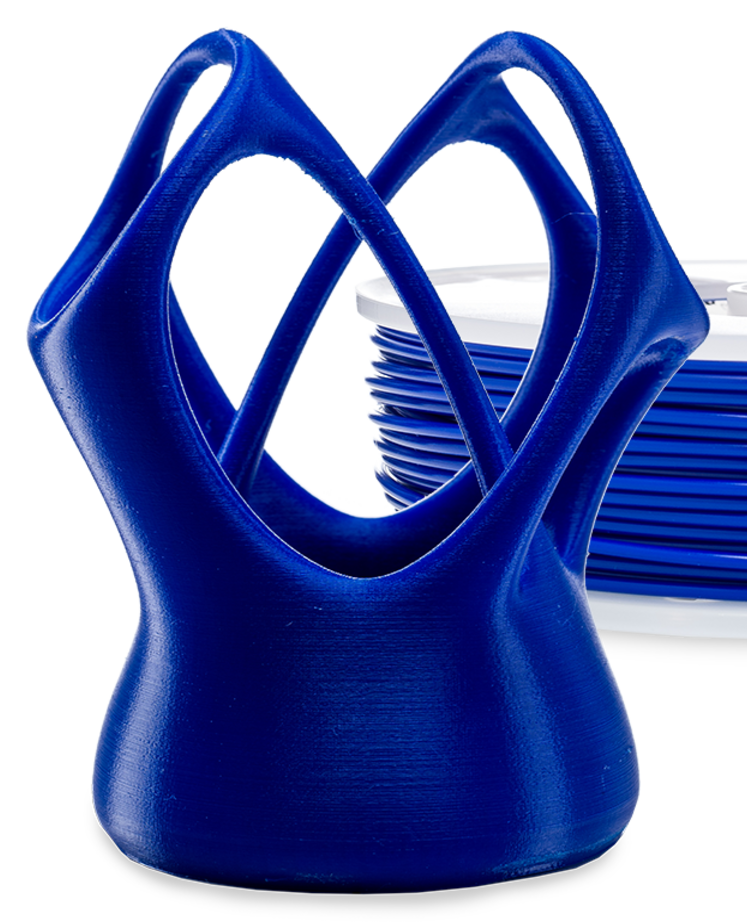 Ultimaker TPU 95A
Ultimaker TPU 95A (thermoplastic polyurethane) is a flexible material, making it ideal for applications that demand chemical resistance and the qualities of rubber and plastic.
Exceptional wear and tear resistance

Rubber-like flexibility

Great choice for industrial coatings or prototyping consumer products
Color: White