Skip to main content
It looks like you're using Internet Explorer 11 or older. This website works best with modern browsers such as the latest versions of Chrome, Firefox, Safari, and Edge. If you continue with this browser, you may see unexpected results.
When to use LibrarySearch?
Use LibrarySearch or a database?
LibrarySearch provides a single access point to find articles in many, but not all of the library subscribed e-resources and research databases. If you need more specific information on a particular subject, it is better to search the library databases.
CUHK Login
Use the following login credentials to log on to LibrarySearch or other library services.
Please go to this page for further details: What is my login ID and password for library services?
Various Library Services that require CUHK Login
View My Library Record
Renew and place hold on books and video, etc
Request materials via HKALL and inter-branch book delivery
Download CUHK Examination Papers (fulltext!!) for undergraduate courses
Make InterLibrary Loan requests
Reserve study rooms via the Library Room Booking System
Off-Campus Access to E-Resources
Login to library computers
For CUHK Students:

Login ID: Student_ID@link.cuhk.edu.hk

(e.g. 1155xxxxxx@link.cuhk.edu.hk)

Password: OnePass password

For CUHK Staff:

Login ID: Alias@cuhk.edu.hk

(e.g. hellowong@cuhk.edu.hk)

Password: OnePass password

For CUHK Alumni Library users:

Login ID: Alumni_ID@link.cuhk.edu.hk

(e.g. Alumni_ID@link.cuhk.edu.hk)

Password: Alumni password

(same password for MyCUHK Login)

For other Library Users (e.g. SCS students, spouses, retired members, visiting scholars, etc.)

Login ID: Library_ID@e.lib.cuhk.edu.hk

(e.g. H16xxxxxx@e.lib.cuhk.edu.hk)

Password: Library Password

If you are both a Retire Member Library Card holder and a subscriber to the Digital Library Service for CUHK Retirees (DLSR), you will also enjoy the convenience of having just one set of login ID and password.

For Non-CUHK JULAC Library Card Holders:

Non-CUHK JULAC Library Card holders cannot login to computer terminals at the CUHK Library. Instead, please use the visitors' PCs inside the CUHK Library if necessary. You may view your own circulation record with your home library if you have checked out any CUHK Library items.
Need Help?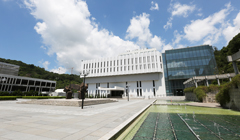 Phone us at 3943 7305

WhatsApp us at 5578 8898; 9am - 5pm (Mon-Fri)

Send an email to library@cuhk.edu.hk

Make an appointment

for the Research Consultation Service (for postgraduate students and CUHK faculty members)