Skip to Main Content
It looks like you're using Internet Explorer 11 or older. This website works best with modern browsers such as the latest versions of Chrome, Firefox, Safari, and Edge. If you continue with this browser, you may see unexpected results.
Sorting the Results
The initial set of results is sorted by "Relevance" automatically, you may also choose to sort the results by Date-newest, Date-oldest, Title, or Author.
Choosing the Filters
Search Filters allow you to define and narrow your search criteria so as to help you find relevant results quickly. Results can be narrowed by selecting one or more filters from the following commonly used filter options:
Availability

Full Text Online: Complete text is available online
Peer-reviewed Journals: Journals/ articles that have been read and checked by another scientist or expert working in the same subject area
Open Access: Materials that are free of charge and available for everyone to use
Held by library: Print materials that are accessible in person inside the Library
Resource Type

Articles
Books
Book Chapters
Journals
Reviews
Conference Proceedings
Newspaper Articles
Exam Papers
Dissertations
Reference Entries

Standards
Datasets
Audio Visual
Videos
Reports
Market Research
Text Resources
Web Resources
Other
Library Collections

Course Reserves
CUHK Theses
Donor Collection
Exam Papers
Local TV Programmes

Reference Materials
Special Collections
USC Collection
HK Government Documents
---
Based on your search terms and results, you may also use the following filter options to limit your results:
Subject, Geographic Subject, Publication Date, Language, Author/Creator, Journal Title, New Records
Applying the Filters
Once you have selected one or more filters, you need to click on the "APPLY FILTERS" button, then the search result will be updated.

For example, if you are looking for print books that are located in the University Library, you may select the following filters and click on "APPLY FILTERS":

+ +

The search result will then be limited to the printed books available in the University Library.

If you are looking for ebooks, you may select the following filters and click on "APPLY FILTERS":

+

The search result will then be limited to the ebooks with complete text available online.
Need Help?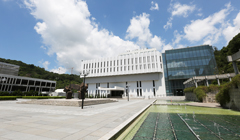 Phone us at 3943 7305

WhatsApp us at 5578 8898; 9am - 5pm (Mon-Fri)

Send an email to library@cuhk.edu.hk

Make an appointment

for the Research Consultation Service (for postgraduate students and CUHK faculty members)