Skip to Main Content
It looks like you're using Internet Explorer 11 or older. This website works best with modern browsers such as the latest versions of Chrome, Firefox, Safari, and Edge. If you continue with this browser, you may see unexpected results.
Useful Websites
American Association for Applied Linguistics

Promotes the studies of language-related issues that affect individuals and society.

American Comparative Literature Association

Encourages the study of cross-cultural literary studies as well as the interactions between literature and other aspects of human activities including arts, science, philosophy, etc.

British Association for Applied Linguistics

Professional organization for people interested in language and the applications of linguistics.

British Comparative Literature Association

Promotes literary studies along comparative, intercultural and interdisciplinary lines.

Citation Styles

This guide introduces APA, Chicago, MLA and Vancouver citation styles

Dept. of English, CUHK

Departmental website.

English Language Teaching Unit, CUHK

Provides English language enhancement programs in the Chinese University of Hong Kong.

Keep

An eLearning project developed by The Chinese University of Hong Kong. This platform offers educational content, resourceful information, innovative learning tools and powerful applications to facilitate lifelong learning.
Need Help?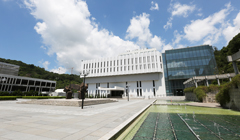 Phone us at 3943 7305

WhatsApp us at 5578 8898; 9am - 5pm (Mon-Fri)

Send an email to library@cuhk.edu.hk

Make an appointment

for the Research Consultation Service (for postgraduate students and CUHK faculty members)