Skip to Main Content
It looks like you're using Internet Explorer 11 or older. This website works best with modern browsers such as the latest versions of Chrome, Firefox, Safari, and Edge. If you continue with this browser, you may see unexpected results.
Quick Guide
The following table lists the call number of books of various early childhood education categories mainly located at the
Chung Chi Library
.
Please note the table only lists out the major scope of particular categories. Other related books and e-books subscribed by the Library need to be located via the LibrarySearch.
History of education

LA5 - 2396

Teaching ( Principles and practice )


LB1025 - 1050.7

Educational psychology


LB1050.9 - 1091

Child study

LB1101 - 1139

Early childhood education

LB1139.2 - 1139.5

Preschool education. Nursery schools

LB1140 -1140.5

Kindergarten

LB1141 - 1489

Education and training of teachers

LB1705 - 2286

School administration and organization

LB2801 - 3095

Social aspects of education

LC65 -245

Education sociology

LC189 - 214.53

Education and native language

LC201.5 - 201.7

Education of immigrants

LC3701 - 3740.4

Special education
( Exceptional children and youth )

LC3950 - 4806.5

School Music ( Kindergarten )

MT920 - 925

Juvenile literature

PN1008.2 - 1009.5
Need Help?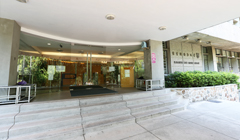 Phone us at 3943 6969

WhatsApp us at 5578 8898; 9am - 5pm (Mon-Fri)

Send an email to ccl@lib.cuhk.edu.hk

Make an appointment

for the Research Consultation
Service (for postgraduate students and CUHK faculty members)