Skip to Main Content
It looks like you're using Internet Explorer 11 or older. This website works best with modern browsers such as the latest versions of Chrome, Firefox, Safari, and Edge. If you continue with this browser, you may see unexpected results.
Internet Resources
Asahi Shimbun

English news website of the Asahi Shimbun

British Association for Japanese Studies

A multidisciplinary Japanese studies association based in the U.K. with its official journal publication Japan Forum.

Citation Styles

This guide introduces APA, Chicago, MLA and Vancouver citation styles

CSAC Digital Archives

Database developed by Center for the Study of Asian Cultures, Kansai University.

IDE-JETRO Report

Asian economic research papers by Institute of Development Economies, Japan External Trade Organization.

International Research Centre for Japanese Studies

Based in Kyoto, the Center is staffed with professional researchers with its own faulty publications.

Japan Center for Asian Historical Records

Database developed by National Archives of Japan to document the history of modern Japan and its relationships with neighboring Asian countries.

Japan Foundation

Provides information about international cultural exchange in Japan.

Japan Society of Hong Kong

Encourages public interest of Hong Kong in Japanese studies.

Keep

An eLearning project developed by The Chinese University of Hong Kong. This platform offers educational content, resourceful information, innovative learning tools and powerful applications to facilitate lifelong learning.

National Archives of Japan

Institution to preserve Japanese government documents and historical records

National Museum of Ethnology, Japan

Provides research, exhibition and information about Japanese peoples, societies and cultures.

NIkkei Asian Review

Popular magazine focuses on the business in Asia.

Toyo Bunko (東洋文庫 The Oriental Library)

Library and research institute based in Tokyo dedicated to the studies of Asian history and culture.

厚生労働省。統計、白書

Statistics provided by Ministry of Health, Labour and Welfare, Japan.

故事ことわざ辞典

Japanese proverbs dictionary.
Need Help?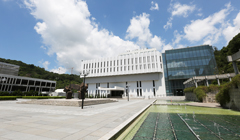 Phone us at 3943 7305

WhatsApp us at 5578 8898; 9am - 5pm (Mon-Fri)

Send an email to library@cuhk.edu.hk

Make an appointment

for the Research Consultation Service (for postgraduate students and CUHK faculty members)