Skip to Main Content
It looks like you're using Internet Explorer 11 or older. This website works best with modern browsers such as the latest versions of Chrome, Firefox, Safari, and Edge. If you continue with this browser, you may see unexpected results.
Vancouver Style
Vancouver citation is widely used by biomedical, health science and other science students. The following paragraphs are extracted from:
Chiu, AS, Yip, H. From CM to TCM: A case study of the Tung Wah Hospital in Hong Kong since 1870. 14th International Conference on the History of Science in East Asia; 2015 July 6-10; Paris.
Use one citation style form consistently throughout a paper or thesis. For example, you mention a journal article, an e-book, and a journal article published online ahead of print as follows. All the in-text citations and bibliographies are in Vancouver style.
In-text citation (Numerical Citation)
Reference List (numerical references in the text, linked to the full citations in footnotes)
Book
E-Journal Article
Online Image or Video
Online Technical Report
Presentation/Speech/Lecture
Librarian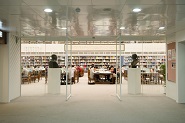 Learning Support
Need Help?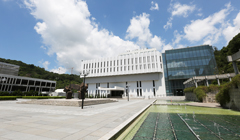 Phone us at 3943 7305

WhatsApp us at 5578 8898; 9am - 5pm (Mon-Fri)

Send an email to library@cuhk.edu.hk

Make an appointment

for the Research Consultation Service (for postgraduate students and CUHK faculty members)