Skip to Main Content
It looks like you're using Internet Explorer 11 or older. This website works best with modern browsers such as the latest versions of Chrome, Firefox, Safari, and Edge. If you continue with this browser, you may see unexpected results.
Introduction
This guide introduces selected reference resources on Anthropology available in the CUHK Library and on the Internet. For assistance, please send your questions via Live Chat or contact the relevant faculty liaison librarian.
New Databases
Wiley Digital Archives : Royal Anthropological Institute of Great Britain and Ireland

Coverage: 1763-2016
Royal Anthropological Institute of Great Britain and Ireland since 1871 merged Ethnological Society of London founded in 1843 and Anthropological Society of London in 1863. This primary source database contains Institute's collection of manuscripts, photographs, drawings and maps as well as research outputs of Institute members.

Women's Studies Archive

Women's Studies Archive connects archival collections concerning women's history from across the globe and from a wide range of sources. Focusing on the evolution of feminism throughout the nineteenth and twentieth centuries, the archive provides materials on women's political activism, such as suffrage, birth control, pacifism, civil rights, and socialism, and on women's voices, from female-authored literature to women's periodicals.
Major Resources
Exorcising the trouble makers : magic, science, and culture / Francis L.K. Hsu (Westport,Conn. : Greenwood Press, 1983).
Important Academic Journals
Need Help?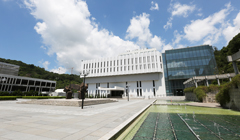 Phone us at 3943 7305

WhatsApp us at 5578 8898; 9am - 5pm (Mon-Fri)

Send an email to library@cuhk.edu.hk

Make an appointment

for the Research Consultation Service (for postgraduate students and CUHK faculty members)