Skip to Main Content
It looks like you're using Internet Explorer 11 or older. This website works best with modern browsers such as the latest versions of Chrome, Firefox, Safari, and Edge. If you continue with this browser, you may see unexpected results.
How to access Web of Science?
You may click HERE to access Web of Science.
Or you may access Web of Science through the LibrarySearch.
1. Go to the CUHK LibrarySearch
2. Select "E-Resources", enter "Web of Science", and click the search icon.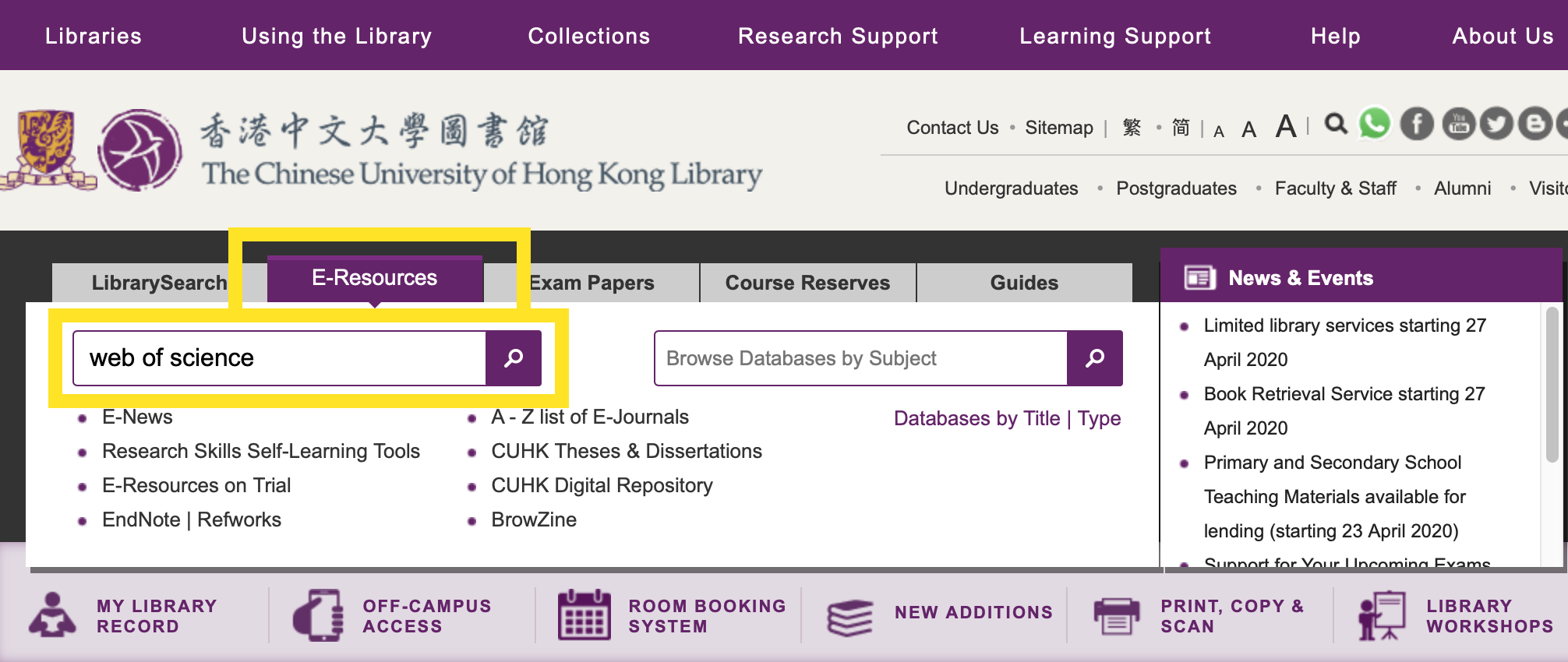 3. Select "Web of Science" from the list.
How to access a specific index in Web of Science?
The default database selection is the Web of Science Core Collection. If you only want to include a specific database(s) for your searches, such as the Science Citation Index Expanded (SCI) or Social Sciences Citation Index (SSCI), please refer to the steps below:
Click on "Advanced Search"
Click on the box under "Select citation indexes from Web of Science Core Collection" and select the index(es) of interest