1. Go to the CUHK LibrarySearch
2. Select "E-Resources", enter "Web of Science", and click the search icon.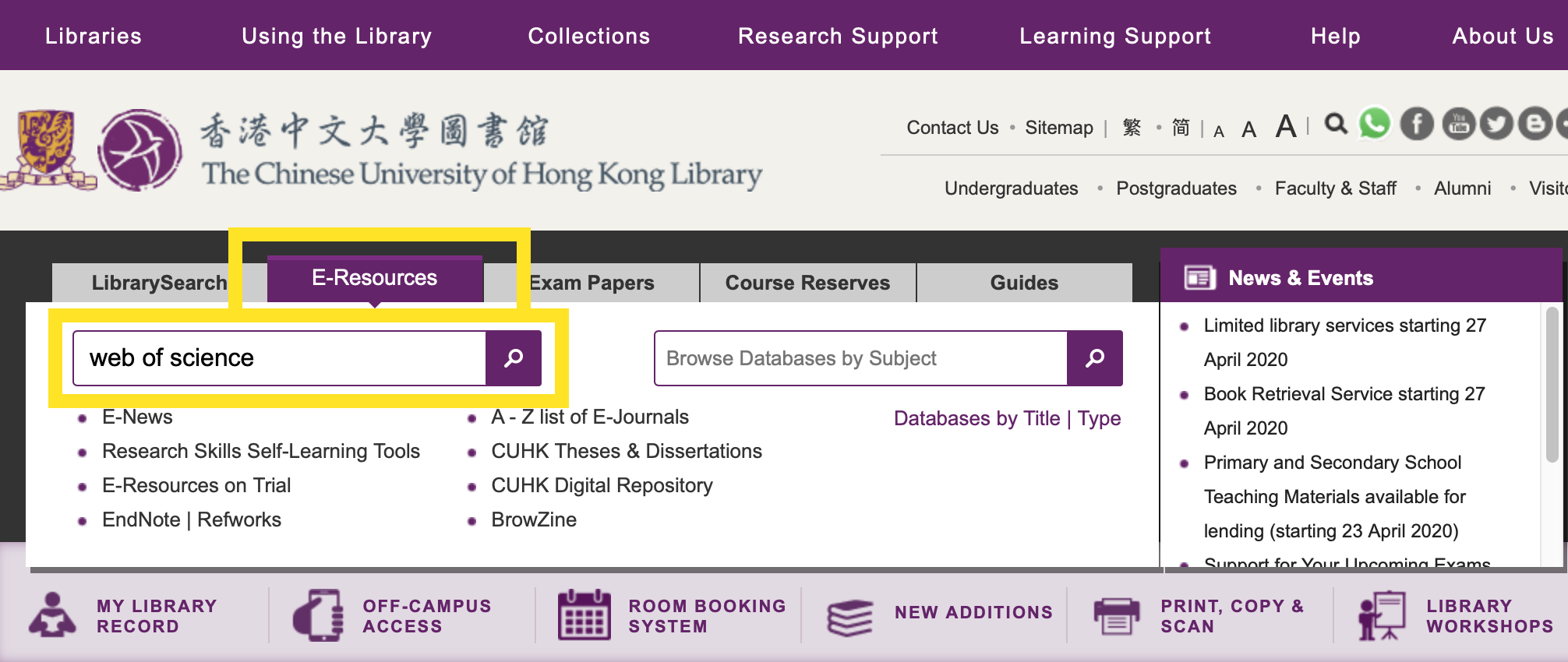 3. Select "Web of Science" from the list.
4. Select the databases
The default database selection is the Web of Science Core Collection. If you want to include specific database(s) for your search, such as Science Citation Index Expanded or Social Sciences Citation Index, click on "More Settings" and deselect the databases you want to exclude.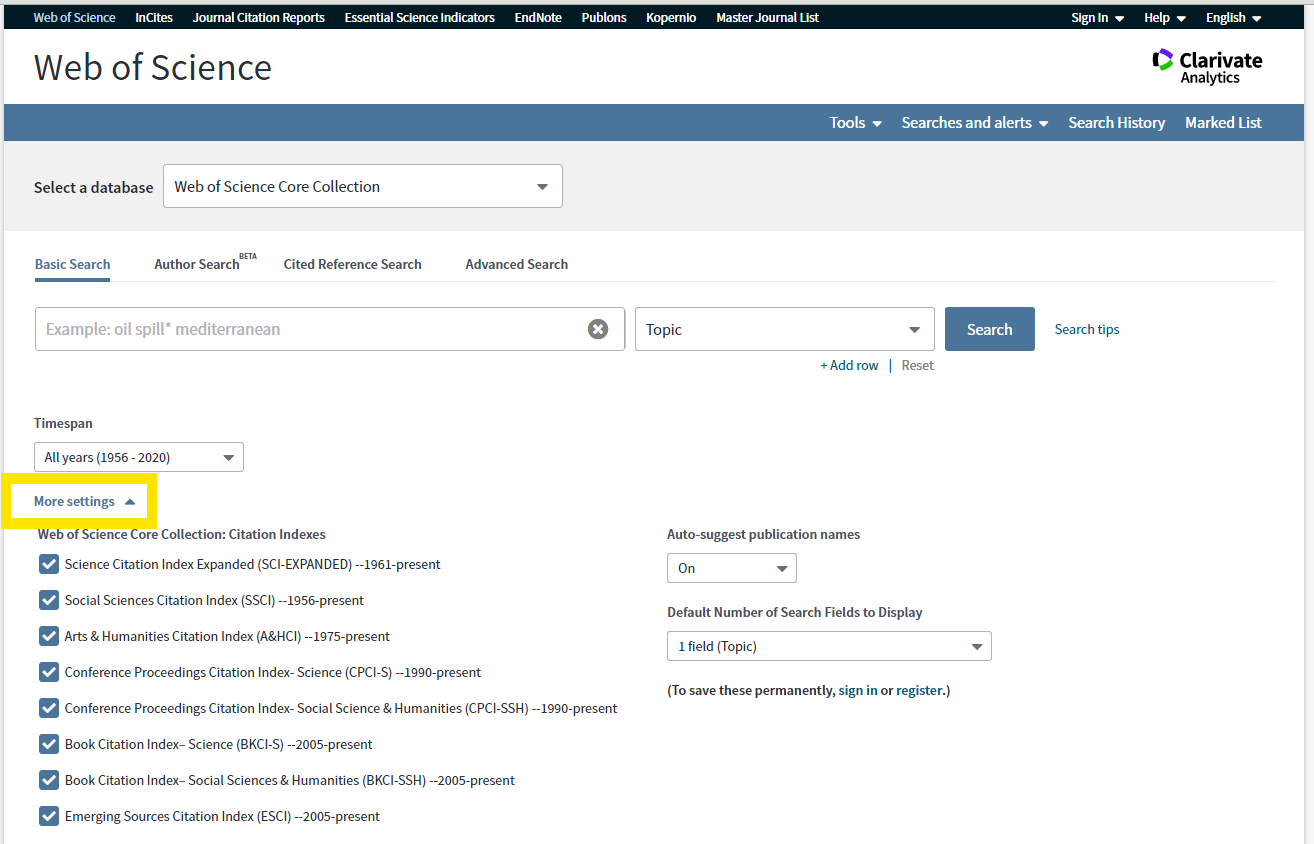 5. Sign in Web of Science
Sometime you may want to save your search results so that you can work on the list later. To save the list, you need to sign in Web of Science with your credentials for ResearcherID, Publons, or Endnote. These products share the same sign-in credentials. If you have not created an account yet, you can register by clicking "Register" and then complete the registration form.