Under the Microsoft Word 2016 environment
By default, you will be signed-in to your CUHK O365 account when using Library PCs. When you install the RefWorks Citation Manager in the Office Store, the following error message might be shown: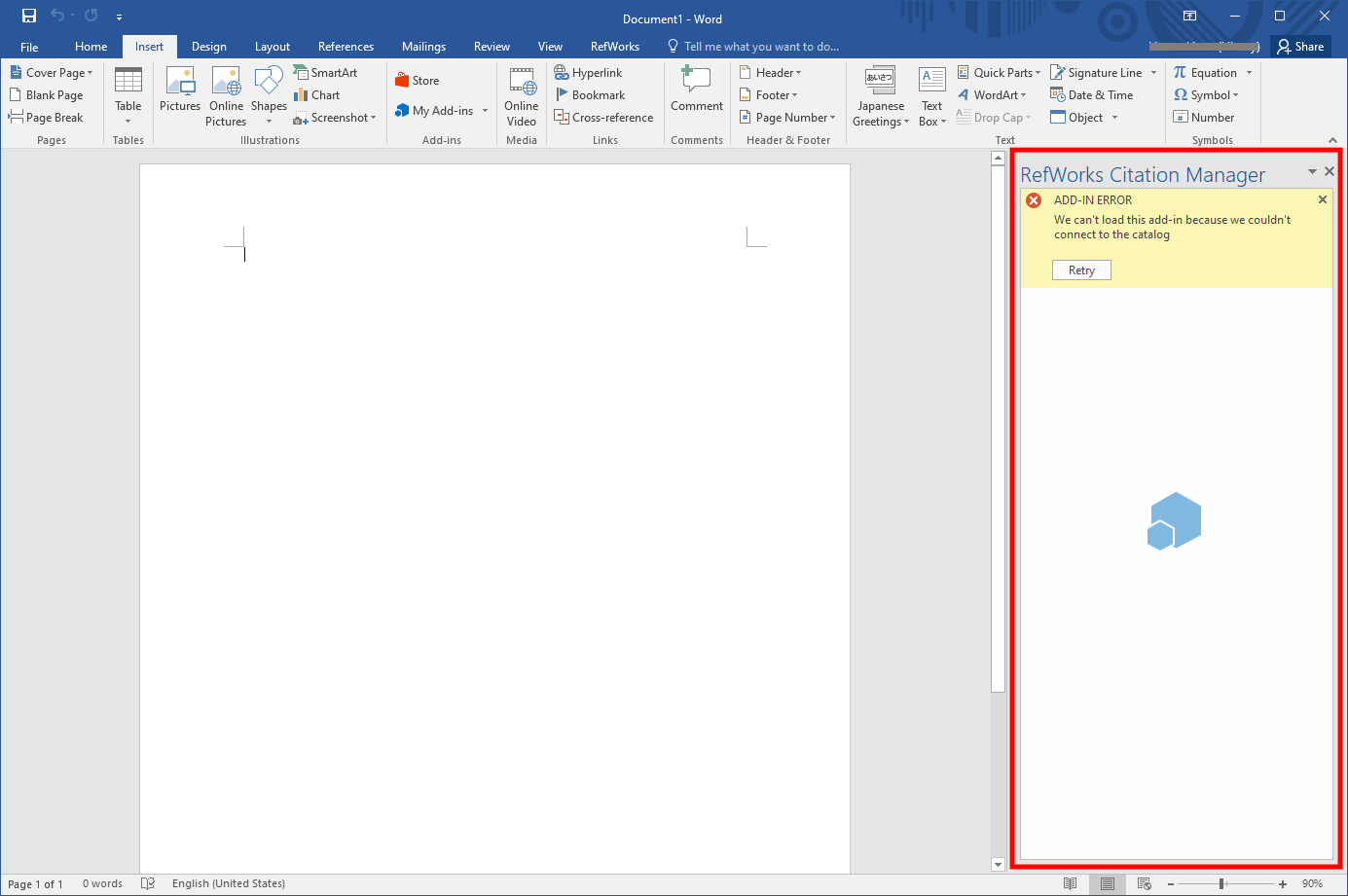 Please take the following steps:
Ensure to save a copy to the local harddisk if it is in OneDrive.
Click your sign-in name -> Switch account
Click Sign Out
Click Sign out
Click Yes
Click Insert -> Store to open the Microsoft Office store
In the Microsoft Office store, search "RefWorks", then click the Add button of RefWorks Citation Manager.
The RefWorks Citation Manager should be loaded normally. Login with your RefWorks account.
If it still does not work, sign in the Word with your personal Microsoft account, e.g. Hotmail account.
After your work, remember to save the local document to external storage (USB thumb drive, or sign in again with CUHK O365 account to use OneDrive) before leaving the library PC.