Skip to Main Content
It looks like you're using Internet Explorer 11 or older. This website works best with modern browsers such as the latest versions of Chrome, Firefox, Safari, and Edge. If you continue with this browser, you may see unexpected results.
Set Up Google Scholar Profile
1. Go to the Google Scholar
2. Click "SIGN IN" and log in with your Google Account.
3. Click "My Profile" at the top of the page.
4. Click the "+" icon to add publications by selecting one of the options available:
Add article groups: use your name to search for and add a group of articles
Add articles: use your name or the article title to search for articles, you can add individual articles rather than a group of articles
Add article manually: add your article metadata manually
5. You may add a profile picture and information of your co-authors.
6. You can make your profile either public or private. Click the pencil icon next to your name, and you will see the option at the end of the Edit Profile page.
Need Help?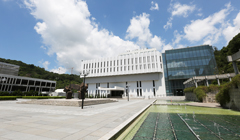 Phone us at 3943 7305

WhatsApp us at 5578 8898; 9am - 5pm (Mon-Fri)

Send an email to research@lib.cuhk.edu.hk

Make an appointment

for the Research Consultation Service (for postgraduate students and CUHK faculty members)