Skip to Main Content
It looks like you're using Internet Explorer 11 or older. This website works best with modern browsers such as the latest versions of Chrome, Firefox, Safari, and Edge. If you continue with this browser, you may see unexpected results.
What is Creative Commons (CC)?
Creative Commons is a not-for-profit organization aiming to create a culture by which people can share and build upon the knowledge of others. It provides easy-to-use Creative Commons licenses to help people sharing their creative and academic works in a simple and standardized way.
What are Creative Commons (CC) licenses?
Copyright is automatically granted to creators of an original work to protect their creativity and the expression of ideas in a work. Sometimes, creators want to reserve their copyright but make their work open for others to use. In such case, they can use Creative Commons licenses to indicate what usage rights are given to the public. In other words, by using Creative Commons licenses, creators can easily transform their copyright from "all rights reserved" to "some rights reserved."
Need Help?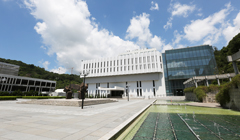 Phone us at 3943 7305

WhatsApp us at 5578 8898; 9am - 5pm (Mon-Fri)

Send an email to research@lib.cuhk.edu.hk

Make an appointment

for the Research Consultation Service (for postgraduate students and CUHK faculty members)