Skip to Main Content
It looks like you're using Internet Explorer 11 or older. This website works best with modern browsers such as the latest versions of Chrome, Firefox, Safari, and Edge. If you continue with this browser, you may see unexpected results.
Information on Potential Employers
Company Directory

Includes listed companies on both main board and GEM (Growth Enterprise Market), and non-listed companies, supports browsing by alphabetical order or industry, and searching by listed code as well

HKSAR Civil Service Grade Management

Outlines the structure and establishment, duties and responsibilities, promotion prospects, training and development, terms of appointment and conditions of services, and entry requirements of Administrative Officer, Executive Officer, and Clerical and Secretarial grades
Need Help?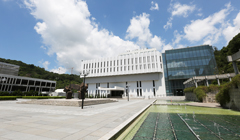 Phone us at 3943 7305

WhatsApp us at 5578 8898; 9am - 5pm (Mon-Fri)

Send an email to library@cuhk.edu.hk

Make an appointment

for the Research Consultation Service (for postgraduate students and CUHK faculty members)