Skip to Main Content
It looks like you're using Internet Explorer 11 or older. This website works best with modern browsers such as the latest versions of Chrome, Firefox, Safari, and Edge. If you continue with this browser, you may see unexpected results.
Major Online Resources
Source: CUTV http://www.cpr.cuhk.edu.hk/cutv/detail/725?t=prof-joseph-e-stiglitz-on-global-inequality
Link to the video of the Distinguished Lecture by Professor Joseph E. Stiglitz on "Global Inequality" at CUHK (Date: 26/05/2016 | Duration: 1 hour 27 mins)
MFLINKS (via WRDS)

The MFLINKS tables provide a reliable means to link CRSP Mutual Fund (MFDB) data that covers mutual fund performance, expenses, and related information to equity holdings data in the Thomson Reuters Mutual Fund Ownership data (formerly known as the CDA S12 data).

RavenPack News Analytics

Analyzes the unstructured content from thousands of publications to extract information on named entities and financially relevant events in the public eye.

Statista

A statistics and market data platform, providing access to over 1 million statistics on 80,000 topics from 18,000 sources covering roughly 170 different industry sectors.
Faculty Liaison Librarian (Business Administration & Law)
Vivian Lam
Need Help?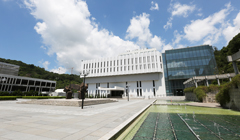 Phone us at 3943 7305

WhatsApp us at 5578 8898; 9am - 5pm (Mon-Fri)

Send an email to library@cuhk.edu.hk

Make an appointment

for the Research Consultation Service (for postgraduate students and CUHK faculty members)