Skip to Main Content
It looks like you're using Internet Explorer 11 or older. This website works best with modern browsers such as the latest versions of Chrome, Firefox, Safari, and Edge. If you continue with this browser, you may see unexpected results.
Quick Search: Chinese overseas by region / country 快速檢索:不同地區 / 國家的海外華人
CUHK librarians respond to the cultural diversity of the old and new Chinese overseas to incorporate materials of Chinese communities generated in different geographical areas and at different stages in history from the 15th century to current. Readers can search Chinese immigrants in certain region/country by clicking the geographical subject links as follows:
Need Help?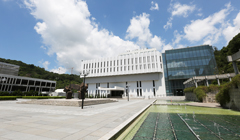 Phone us at 3943 7305

WhatsApp us at 5578 8898; 9am - 5pm (Mon-Fri)

Send an email to library@cuhk.edu.hk

Make an appointment

for the Research Consultation Service (for postgraduate students and CUHK faculty members)