Skip to Main Content
It looks like you're using Internet Explorer 11 or older. This website works best with modern browsers such as the latest versions of Chrome, Firefox, Safari, and Edge. If you continue with this browser, you may see unexpected results.
Introduction
This guide introduces selected reference resources on Archaeology and Cultural Heritage available in the CUHK Library and on the Internet. For assistance, please send your questions via Live Chat or contact the relevant faculty liaison librarian.
New Databases
UNESDOC Digital Library

The UNESCO Digital Library is the repository of UNESCO's institutional memory and a source of high-quality information on UNESCO activities (in education, natural sciences, social and human sciences, culture, and communication and information), with more than 350,000 documents dating back to 1945. It includes the collections of the UNESCO Library and several documentation centres in UNESCO's Field Offices and Institutes, as well as the UNESCO Archives. The essential purpose of the UNESCO Digital Library is to share knowledge and to transmit it to future generations.
Need Help?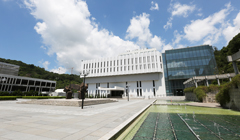 Phone us at 3943 7305

WhatsApp us at 5578 8898; 9am - 5pm (Mon-Fri)

Send an email to library@cuhk.edu.hk

Make an appointment

for the Research Consultation Service (for postgraduate students and CUHK faculty members)